Important Websites And Blogs For Apparel And Textile Professionals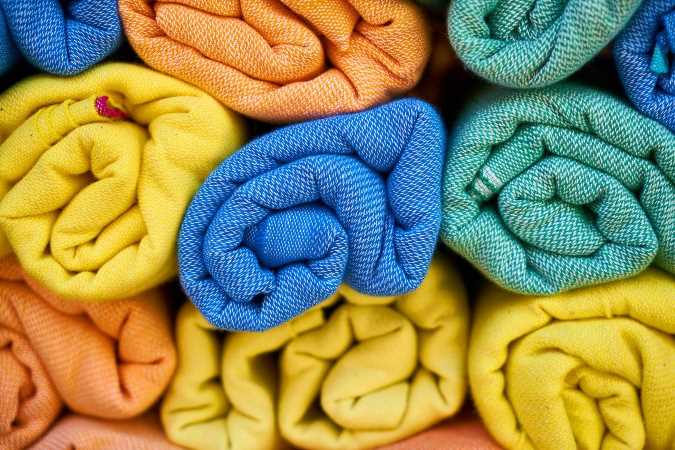 If you are textile industry personnel, students and enthusiasts to learn more and looking for insightful, practical and useful Apparel, textile and fashion website blogs and forums You are at the right place.
Textile World
Http:// www.textileworld.com
If you want to know the latest international textile news in time, This is the place for you.
FIBRE2FASHION
http://www.fibre2fashion.com/
Provide textile-based information through informational articles. Built with an aim to bolster and serve the textile fraternity, Fibre2Fashion Pvt. Ltd is a market driven B2B portal that marked its existence in the year 2000 and since then, has consistently been growing leaps and bounds. Our rich experience, commitment, accountability, and innovations have helped to foster the business of small, medium and large companies and enterprises associated with us. With a digital presence in more than 190 countries, it has been able to carve a niche for ourselves in the industry.
Ecotextile News
https://www.ecotextile.com/
Ecotextile News magazine is the environmental magazine for the global textile and clothing supply chain and is published six times per year as a magazine delivered direct to your door or available in electronic format only. It is published by MCL News & Media and is read by the world's leading clothing brands and retailers and the most forward-thinking textile manufacturers and industry innovators.
Established in 2004, MCL News & Media is the leading media platform for the global textile and apparel industries.
Textile Today
https://www.textiletoday.com.bd/
Textile Today is a comprehensive magazine for the textile, apparel & fashion industry. It has already published the number of research papers, technical articles, and market reports. Since it is a Bangladesh based website, you can get textile information of Southeast Asia in-depth and in detail.
Textile Evolution
https://www.tevonews.com
Established in 2004, MCL Global is the leading media platform for the global textile and apparel industries.
MCL Global has a wealth of experience spanning over 20 years in B2B magazine and on-line publishing, which brings together expert analysis, in-depth comment and the latest news to a range of different industry textile and apparel professionals across the globe.
Indian-apparel
http://www.indian-apparel.com/blog/
A blog dedicated to Indian and global clothing, textiles, textile instruments, and events & exhibitions. Just click and get the latest happenings not only in the textile and garment sector but also of leather, jute, garment machinery, jewelry as well as profiles of different noted and upcoming companies.
It also provides brief coverage of important seminars, expert discussions, fashion, and lifestyle shows taking place in the country regularly and prospect of the country's export front in the sectors.
TEXtalk
http://textalks.com/
TEXtalks.com a leading resource for connecting with the textile industry. It is an information portal that collects and compiles information about the textile sector to keep you informed.
Textile Media Services

A website for transport textiles – MobileTex, Automotive Textiles, Asian Automotive Textiles, Aircraft Textiles, Automotive Nonwovens – and other technical textiles and new materials – Personal Protection Textiles, Textiles in Architecture, Automotive Composites, Agrotextiles, China Technical Textiles.
They also provide market information and commercial news on emerging markets in Central and Eastern Europe (including the former Soviet Union), South East Asia (the 10 ASEAN countries), Latin America and South Asia (including India, Pakistan, Bangladesh, and Sri Lanka).
Textile Focus
http://textilefocus.com/
Textile Focus aims to inform and enlighten readers with the latest news, features, profiles and fashion highlights from around the world.
Textile Focus covers every aspect of the textile & apparel industry, RMG sector, trade & business, technical textile, denim industry, knitting industry, local & international news, retail world, smart textile, innovation in textile industry, technological advancement, dyeing & finishing industry, sustainability, compliance, corporate world, fashion designing, seminar & exhibitions related aspects.
Advanced Textiles Source
https://advancedtextilessource.com/
Advanced Textiles Source is an authoritative website run by the Industrial Fabrics Association International (IFAI), It is a not-for-profit trade association comprised of member companies representing the international advanced textiles and specialty fabrics marketplace. Member companies range in size from one-person shops to multinational corporations. Members' products cover the broad spectrum of specialty fabrics and include fibers, fabrics, end products, equipment and hardware. IFAI is the largest, most comprehensive trade association serving this industry, and provides value to its members through:
Textile and Apparel Websites for Manufacturing Process and Technical Information
https://www.onlineclothingstudy.com/
OCS is publishing articles on apparel manufacturing, about the technology used in the garment industry, latest news, about events and fairs related to apparel. You can find information on material sourcing, about textiles, sampling, merchandising, apparel production, pre-production and production planning, quality control and industrial engineering and about all kinds of garment manufacturing processes. Most of the articles are written as how-to-do guides and tips.
Textile Learner is a textile blog covering textile knowledge of all who want to know about textiles. It's a good resource for students, manufacturers, traders and scholars.
A Bangladesh based platform for students, dedicated to creating a knowledge base covering all textile and garment manufacturing process information. The site categorizes all topics according to the BUTEX syllabus.
https://www.astm.org/Standards/textile-standards.html
Provide specifications and test methods for textiles, fabrics, and fabrics, mechanical and chemical properties.
A technical website for Indian textile industry professionals and staff.
http://www.textilestudent.com/
Another blog helped to learn materials and industry information for students in textile or related fields.
Information about latest developments in materials, technologies, and processes in the textile industry.
https://forum.knittinghelp.com/c/creating-yarn-spinning-dyeing-etc
A forum for communicating various issues that may be encountered in Knitting.
https://www.t-shirtforums.com/
A community used to communicate and learn about relevant information to people interested in T-shirt.
http://www.apparel-merchandising.com/
A Bangladesh based blog on Apparel manufacturing process covering textile printing, knitting, garment manufacturing, embroidery etc.
http://mytextilenotes.blogspot.com/
Textile Notes related to fiber, yarn, fabric knowledge, spinning, weaving, processing, projects, knitting, Indian Traditional Textiles and denim manufacturing