Quality Assurance Vs Quality Control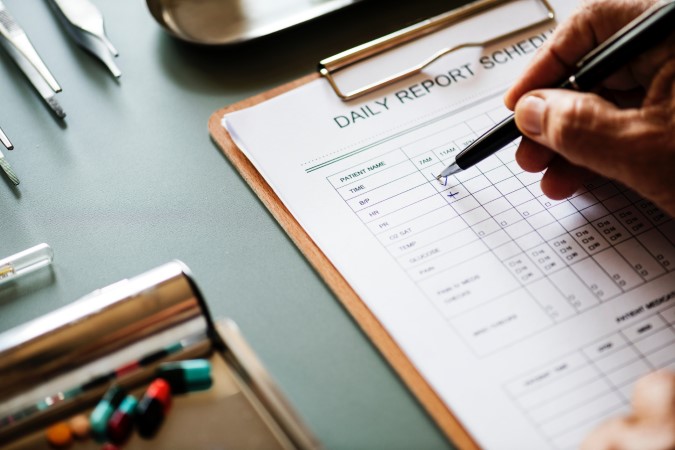 What is Quality Assurance?

Quality assurance can be defined as part of quality management focused on providing confidence that quality requirements will be fulfilled. All the planned and systematic activities implemented within the quality system that can be demonstrated to provide confidence that a product or service will fulfill requirements for quality.

In quality assurance approach you need to inspect all of the elements and materials in your production process from the very beginning. This ensures that adjustments and tweaks can be done before production takes place so that you don't lose time, resources and profit.
What is Quality Control?

While quality assurance relates to how a process is performed or how a product is made, quality control is more the inspection aspect of quality management. It is a set of activities for ensuring the quality of products. The activities focus on identifying defects in the actual products produced. The focus of quality control is to ensure that the product and product manufacturing are not only consistent but also in line with customer requirements.
History Of Quality Control and Quality Assurance

Quality has been defined as fitness for use, conformance to requirements, and the pursuit of excellence. Even though the concept of quality has existed from early times, the study and definition of quality have been given prominence only in the last century.

1920s: Quality Control
Following the Industrial Revolution and the rise of mass production, it became important to better define and control the quality of products. Originally, the goal of quality was to ensure that engineering requirements were met in final products. Later, as manufacturing processes became more complex, quality developed into a discipline for controlling process variation as a means of producing quality products.

1950s: Quality Assurance and Auditing
The quality profession expanded to include quality assurance and quality audit functions. The drivers of independent verification of quality were primarily industries in which public health and safety were paramount.
Understanding the Difference Between QA and QC

So, what exactly is the difference between Quality Assurance (QA) and Quality Control (QC)?

A good point of reference for understanding the difference is the ISO 9000 family of standards. These standards relate to quality management systems and are designed to help organizations meet the needs of customers and other stakeholders.

In terms of this standard, a quality management system is comprised of quality planning and quality improvement activities, the establishment of a set of quality policies and objectives that will act as guidelines within an organization, and QA and QC.

In the ISO 9000 standard, clause 3.2.10 defines Quality Control as:"A part of quality management focused on fulfilling quality requirements"

Clause 3.2.11 defines Quality Assurance as:"A part of quality management focused on providing confidence that quality requirements will be fulfilled"
| | |
| --- | --- |
| Quality Assurance (QA) | Quality Control (QC) |
| Quality Assurance is process oriented | Quality Control is product oriented |
| It's a Preventive technique | It's a Corrective technique |
| It is a proactive quality process. It aims to prevent defects with a focus on the process used to make the product. | It is a reactive process. It aims to identify and correct defects. |
| It is a method to manage quality (Verification). Establish a good quality management system and the assessment of its adequacy. QA ensures that everything is executed in the right way. | It is a method to verify the quality (Validation). Finding & eliminating sources of quality problems through tools & equipment so that customer's requirements are continually met. QC ensures that whatever we have done is as per the requirement |
| Prevention of quality problems through planned and systematic activities including documentation | The activities or techniques used to achieve and maintain the product quality, process and service. |
| QA involves in the full development life cycle of the product. Everyone on the team involved in developing the product is responsible for quality assurance | QC involves in production/operation life cycle. Quality control is usually the responsibility of a specific team that tests the product for defects. |
| In order to meet customer requirements, QA defines standards and methodologies | QC confirms that the standards are followed while working on the product |
| Its main motive is to prevent defects in the product. It is a less time-consuming activity | Its main motive is to identify defects in the product. It is a more time-consuming activity |
| The statistical technique is applied. When they are applied to processes (process inputs & operational parameters), they are called Statistical Process Control (SPC), & it becomes the part of QA | The statistical technique is applied When statistical tools & techniques are applied to finished products (process outputs), they are called as Statistical Quality Control (SQC) & comes under QC. |
Quality assurance and quality control do not need to compete with each other. Better still, quality assurance is the key, which ensures that your process functions at the highest level possible without error.

Quality Assurance is used, in conjunction with the quality control activity, to identify isolate and provide feedback on the causes of quality problems. By using this approach consistently, across projects, the feedback mechanism works towards identifying root-cause problems and then developing strategies for eliminating these problems. Using this holistic approach ensures that teams achieve ever higher levels of quality.