M&S Collaborates With Dotte, a Pre-Loved Children's Clothing Platform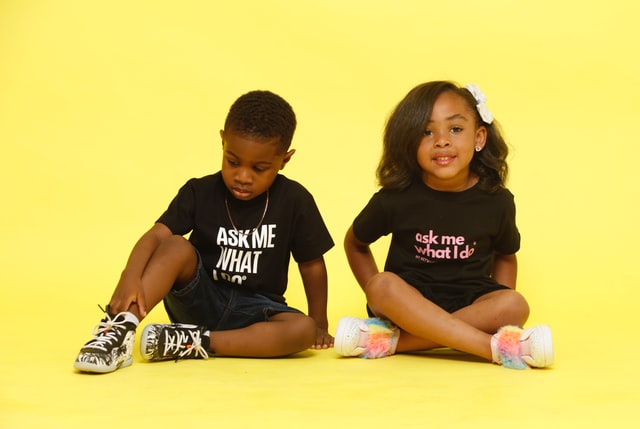 M&S Kidswear has announced a collaboration with dotte, the UK's first fully circular kidswear peer-to-peer marketplace where parents can buy, sell, donate, and recycle outgrown children's clothing.
About Dotty
dotte, founded in 2020 by Louise Weiss and Samantha Valentine, aims to address the challenges that parents face when buying secondhand by curating products, providing style inspiration, and incorporating brand partnerships. dotte was born out of genuine parental frustration, at the piles of kids clothes around the house, and no clear cut, easy solution to get rid of them dotte is the UK's first peer-to-peer marketplace for children's clothing, providing a fully circular solution to the fastest growing segment of the fashion industry. You can buy, sell, donate, and recycle on dotte.
The dotte resale collective is made up of 16 independent and environmentally conscious children's clothing brands – M&S Kids will be the first major retailer to join and play a role in the dotte movement. When a dotte user sells a pre-loved M&S item, and there are currently over 400 items listed on the site, they receive a £5 M&S voucher when they spend £25 at M&S online (for delivery or click & collect). M&S is already one of the most popular resale brands on dotte.
Assurance of Quality
M&S and dotte are collaborating because value is important to consumers, especially parents who have to buy new clothes for their children as they grow. Users can receive the voucher by listing their M&S item at typically 50% of the price they paid for it, which can also be used in conjunction with the popular 3 for 2 deal. The collaboration is launching during the Easter holidays, when parents are planning their summer wardrobes, from school summer dresses for the final term to swimwear for staycations.
Circular Solution
M&S and dotte are both committed to finding more circular solutions that include both new and used clothing. The collaboration is dotte's endorsement that purchasing from M&S is a good investment. All M&S kidswear products are made with care and go through extensive quality and wash testing to ensure they can be passed down to friends and family – and jackets (like the one pictured) even come with a name label ready for three owners. Across M&S, the team is focused on ensuring that clothing does not cost the earth – for example, by using 100 percent responsibly sourced cotton. This is all part of M&S's broader commitment to building a sustainable future*, which includes driving the circular economy as part of its Plan A goal of becoming a Scope 3 net zero business by 2040 by continuing with long-standing commitments like switching and seeking out new partners to work with.