How Can The Garment Factories in Bangladesh Build Better From COVID-19?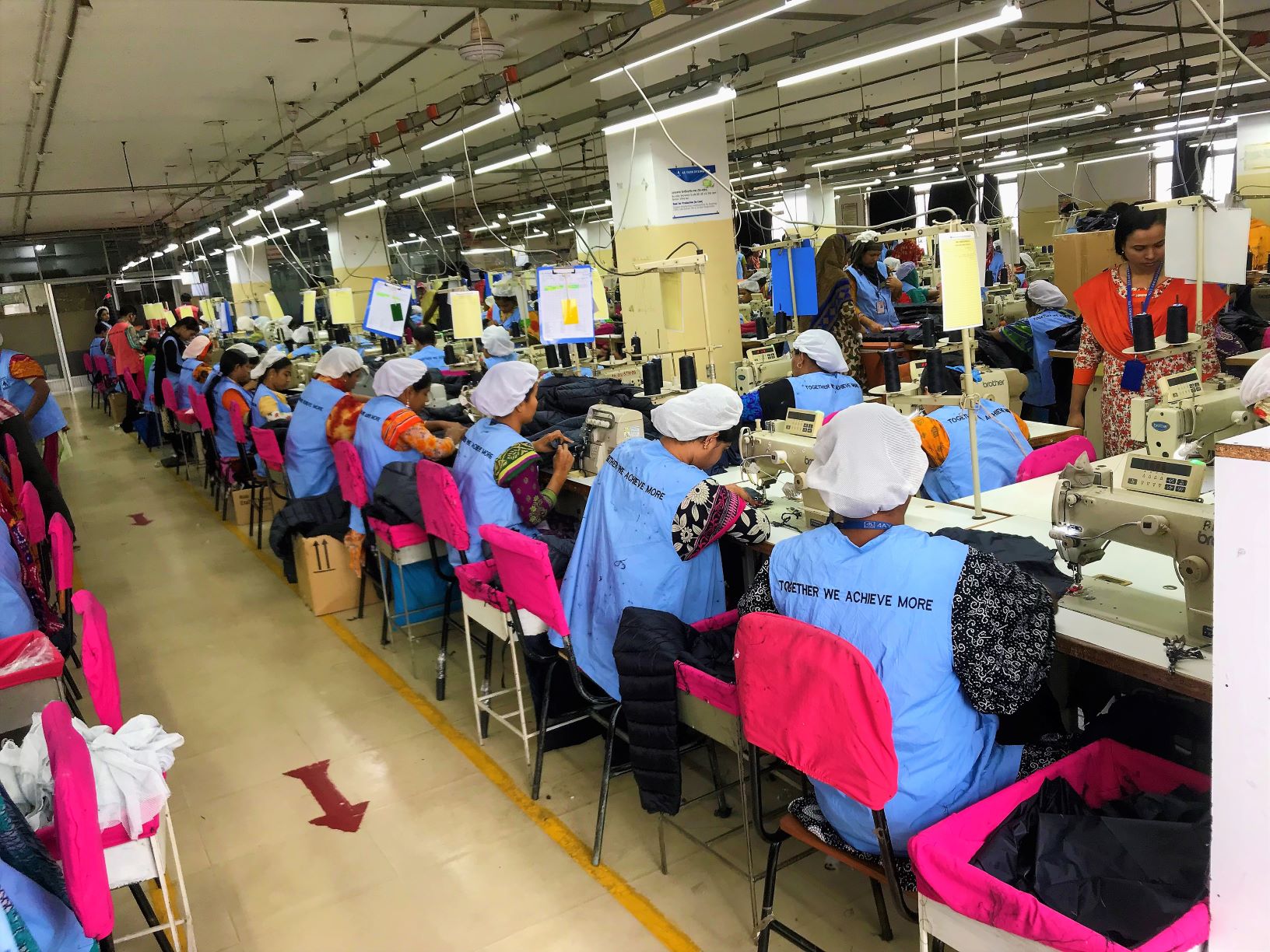 The ILO, in collaboration with employers and business membership organizations (EMBOs), hosted a virtual roundtable to explore the introduction of the Factory Improvement Toolset (FIT) to assist Bangladesh's garment factories during and after COVID-19.
More than 7 out of 10 garment manufacturers in Bangladesh witnessed order cancellations and cuts as a result of the COVID-19 outbreak, jeopardizing workers' lives and the industry's viability (ILO 2020). During this critical period, the ILO and EMBOs hosted a virtual roundtable on November 17, 2020, to discuss how to best support struggling manufacturers in their recovery and rebuilding utilizing FIT.
The 19 participants, who included representatives from the Bangladesh Employers Federation (BEF), Bangladesh Garment Manufacturers and Exporters Association (BGMEA), Bangladesh Knitwear Manufacturers and Exporters Association (BKMEA), and ILO colleagues from Bangkok and Dhaka, discussed the changing needs of garment factories in the short and long term. The clothing industry is at a critical juncture as a second wave of the epidemic emerges in several locations. While urgent aid, such as monetary assistance, is deemed critical at this time, the roundtable concluded that the ILO's FIT program is a vital and essential complement to promote long-term sustainable industry recovery and for factories and workers to build resilience.
The Factory Improvement Toolset assists clothing manufacturers in upgrading their plants in a sustainable and scalable manner. With over 60 modules available, the toolkit employs an activity-based, peer-learning approach to increase productivity and working conditions, ultimately assisting manufacturers in strengthening their competitiveness.
The FIT program is particularly suited for assisting factories in the aftermath of COVID-19, as the pandemic's harsh environment has resulted in price pressures and concern about future orders. Factories need assistance in responding to these new problems. The toolbox contains critical components for assisting manufacturers in surviving the crisis and promoting long-term resiliency.
In early 2021, the FIT toolset will be tested in Bangladesh. The ILO will provide virtual facilitator sessions to EBMOs interested in adopting FIT in factories in order to increase capacity-building and general assistance throughout and after COVID-19.
Source:- https://www.ilo.org/