Fashion Transparency Index 2021 Shows 'Very Slow Progress'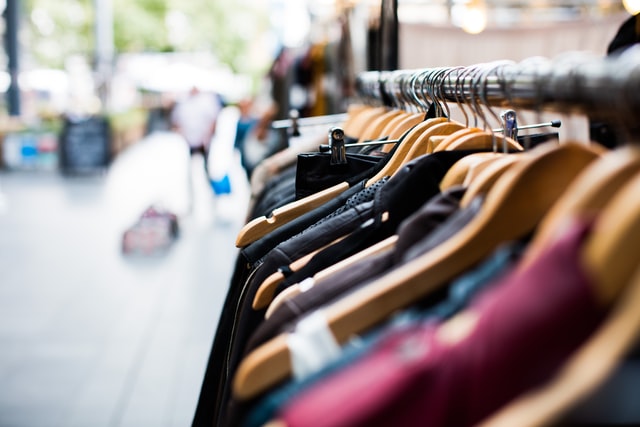 Fashion Transparency Index 2021
According to the Fashion Transparency Index 2021, the majority of the world's largest fashion brands and retailers earned less than 23% overall transparency for their supply chain, carbon emissions, livable wages, and purchasing practices. The vast majority of big fashion firms (99%) do not reveal the number of workers paid a living wage in their supply chain. 96% do not publish a plan for achieving a living wage for all workers in their supply chain.
Despite increased customer demand for fashion transparency, the Fashion Transparency Index 2021, demonstrates that progress toward transparency is still very slow for some of the world's greatest fashion firms. Despite ethical commitments and sustainability reports, many firms fall short of delivering the crucial facts and information required to back up these claims. This lack of transparency is an issue in an industry that has grown known for headlines about human rights and environmental breaches. Fashion transparency enables the public to learn about how things are manufactured. This information ensures that businesses are held accountable for their effect and claims while addressing issues in their supply chains. The findings from this year reveal that the industry still has a long way to go when it comes to completely identifying and disclosing the hazards involved with creating clothes today.
Key elements of Fashion Transparency Index 2021
In 2021, the aggregate average score among the 250 brands assessed was 23 percent, the same result as in 2020.
The overall average score is calculated using 239 indicators spread over five main areas: policies and pledges, governance, supply chain traceability, know, show & fix, and spotlight issues. The Covid-19 response, gender, and racial equality, sustainable sourcing and materials, overconsumption and business models, waste and circularity, water and chemicals, and climate change and biodiversity were all highlighted topics for 2021.
This year's index indicated that there is still a lot of room for growth in terms of supply chain transparency. Less than half of the brands in the index (47%) reported their manufacturing facilities, while a quarter (27%) disclosed the wet processing facilities and spinning mills that are further down their supply chains.
These results represent a slight rise from 2020, when only 40% gave information on their first-tier manufacturers and just 24% revealed information on their processing facilities.
Just over 10% of the 2021 brands (11%) released information on their raw material suppliers, which was a slight improvement above the 7% that disclosed this information in 2020.
In terms of carbon emissions, the fact that many brands do not provide information farther down the supply chain makes assessing carbon emissions problematic, as up to 80% of the sector's emissions occur at this stage.
Only 26% of the brands in the index declared their yearly carbon footprint at the manufacturing level, while only 17% disclosed emissions at the raw material level. According to a report by Global Fashion Agenda (GFA) and McKinsey, the raw material level is critical because it is where the biggest environmental impact occurs during the lifecycle of a garment.
Moreover, only 18% of brands provide data on the absolute energy reduction of the supply chain, which is vital to cutting emissions from the apparel business.
For the fashion sector, water is a further crucial problem and 95% of businesses did not reveal their yearly water footprint at the level of raw materials. Only 30% of brands have revealed their commitment to eliminate the usage of harmful chemicals.
This research demonstrates the clear obligation of large companies to review their supply chain, identify human rights and environmental risks and repercussions. Without brands making steps to recognize or address these concerns, it may be possible to distribute information on supply chains, exploitative, unhealthy working conditions and environmental damage.
The Index authors point out that brands and retailers must understand and disclose their own supply chain in a first step to enhance traceability and transparency.
For the global fashion sector, the environmental issue remains urgent. The developers of the index tell brands how they reduce their impact on the environment by recording these data throughout the complete supply chain and sharing them with stakeholders and members of the public.
Belle, Big Bazaar – fbb, Elie Tahari, Jessica Simpson, K OVS, Metersbonwe, Mexx, Youngor, Fashion Nova, Pepe Jeans, Semir, Tom Ford, Bilabong, Heilan Home, Quiksilver, Roxy, Celio, Max Mara, New Yorker and Tory Burch were among the most scored companies of the 2021 score.
OVS, H&M, The North Face, Timberland, C&A, Vans, Gildan, Esprit, UK Colors of Benetton, Calvin Klein, Tommy Hilfiger, Van Heusen (PVH), Gucci, Kmart Australia and Target Australia were among the top score brands in the 2021 spectrum.
What Exactly Is the Fashion Transparency Index (FTI)?
Fashion Revolution, a global community that has been working to improve the fashion industry since 2014, examines 239 indicators such as animal welfare, gender equality, living wages, supplier disclosure, waste and recycling, and more to access and rank brands for the Fashion Transparency Index for 2020. The report reviews and ranks 250 of the world's largest fashion brands and stores. According to Fashion Revolution, these businesses were picked for their effect and constitute a large market with a $400 million yearly turnover. These brands bear the most responsibility for change since they are big consumer brands. They are graded based on "the information they provide about their policies, governance, supply chain traceability, waste, and circularity," among other things. Following the assessment of the information, brands are assigned points that are tallied and indexed.
The Fashion transparency index analyzes and ranks 250 of the world's largest fashion brands and retailers based on their public disclosure, practices and impacts, their operations, and supply networks.
The Fashion Transparency Index includes 239 indicators covering a wide range of social and environmental topics, such as animal welfare, biodiversity, chemical products, and the climate, due care, forced labor, freedom to associate, equality between sexes, living wages, procurement practices, disclosure and recycling of suppliers, working conditions and more.
Source:- https://www.fashionrevolution.org/about/transparency/